Melt Into Your Sweetest Dreams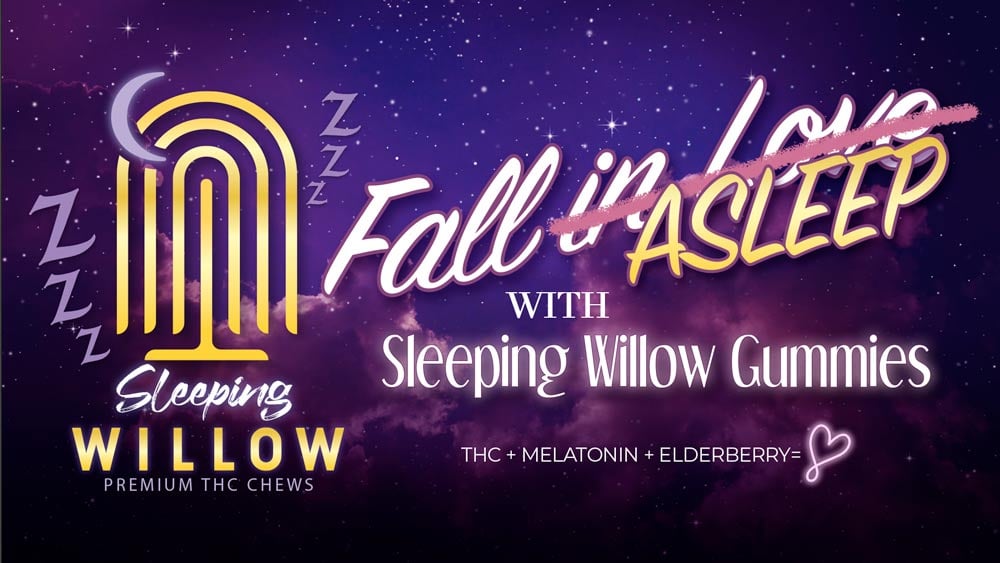 Having trouble sleeping? Look no further, because our new Sleeping Willow gummies will have you melting into your sweetest dreams in no time. These gummies are artfully crafted with a blissful blend of full-spectrum THC, elderberry extract, and melatonin for a good night's sleep. 
Sleeping Willow gummies can help you fall asleep faster and more soundly, allowing you to start your day well-rested and energized with vitality. Eat one Sleeping Willow an hour before going to bed and snooze the night away. Onset effects may take up to one hour to begin; effects may include calmness, drowsiness, and sedation.
Are you having trouble sleeping? Sleep like a log tonight with Zzzonked Edibles, our all-new super sedating deep sleep collection of gummies.
Read More »
Are you a Jerry Garcia fan? Cinco de Mayo fan? Come join us and Garcia Hand Picked at our Attleboro location on May 5th for some surprises!
Read More »
Did you know magic is real? Well, at least at Nova Farms! In celebration of 04/20, we invited Cedric Purcell to share his magic with us.
Read More »