Place your online order below!
Nova Farms welcomes you to a whole new world of adult-use cannabis. Discover our expertly crafted concentrates, mouthwatering edibles, and wide selection of locally sourced accessories!
We have dispensaries throughout Massachusetts in Attleboro, Dracut, and Framingham, and an additional one in Greenville, ME. All of our dispensaries are open strictly to customers aged 21+. We only accept unexpired Federal ID's from any U.S. state, as well as unexpired foreign and U.S passports. We highly encourage our customers to preorder from our online menu prior to visiting the dispensary and picking up in-store.
We accept cash and debit card payments, however, due to federal laws we are unable to accept credit card payments. We have ATM's available at all of our locations for your convenience.
From our ninety-acre farm tucked away in the heart of the Berkshires Massachusetts, Nova Farms' outdoor sun-grown cannabis is one of a kind. Our farmers use the unmatched power of the sun to cultivate New England's premier flower from the richest soils in all of New England. Not only is our flower unrivaled in cannabinoid profiles and terpene tastes, but it's eco-friendly: leaving behind the smallest carbon footprint possible. This is the way Mother Nature intended… and this is Nova Farms.
Nova Farms concentrate brands continually dominate the market. Ranging from beautiful amber slabs to dense crystalline diamonds, our brands' test numbers are unrivaled in potency and efficacy. Nova Farms concentrates are processed using the most effective and modern methods to ensure the purest cannabinoid characteristics. When you partake in Nova Farms concentrate brands you can expect a raw, pure and unadulterated experience every time.
You can't beat the convenience of THC vape carts. The immediate effects & discreet nature of this type of cannabis intake make them an obvious choice for many. Nova Farms vape carts are processed in-house & crafted to perfection with our state-of-the-art extraction technology. Nova Farms uses only naturally derived terpenes and never unsafe cutting agents or additives.
Super potent and highly effective with a deliciously high duration. Edibles might not kick in instantly, but they're the reigning champs of long-lasting powerful experiences. These delectable treats are sure to satisfy any palate and are made in our state-of-the-art kitchen from our very own locally sun-grown cannabis. Isn't it time you Venture Out to new edible horizons?
Nova Farms comes from very humble beginnings and cannabis blessings. We started as a small group of cannabis entrepreneurs that burgeoned into a more real and organized group of industry pioneers. We captured a few cannabis licenses, bought a farm in the Berkshires, and started putting our passion to work. The rest of our story is being written right now. With a brand new dispensary in Maine, in addition to our Attleboro and Framingham locations, we're ready to start sharing the most natural cannabis products that Massachusetts has to offer. Our journey is far from over… and your venture starts at Nova Farms.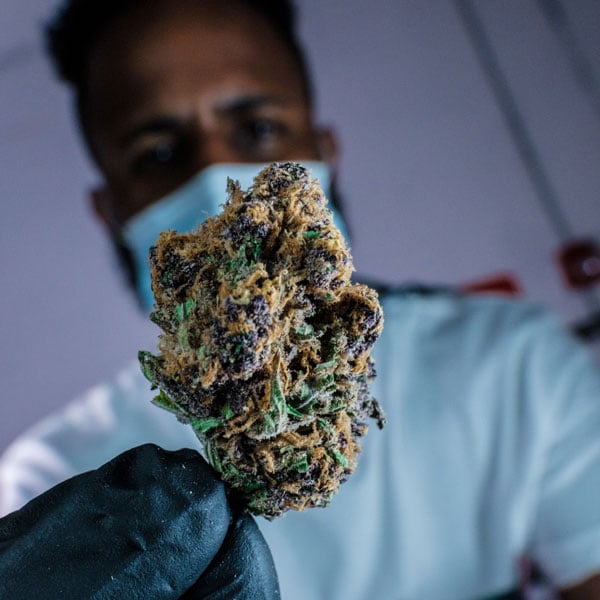 Interested in becoming a
Budtender

?